Get free insulation, heating or solar with GRS Insulation
GRS Insulation provide free insulation, heating and solar grants through the energy company funded ECO4 scheme.
Apply for your free grant today.
The specialists in insulation, heating and solar grants
GRS Insulation are committed to helping you reduce your energy bills.
Working directly with the UK's leading energy companies, we are able to offer free insulation, heating upgrades and solar via the ECO4 and ECO4 Flex schemes.
We take a whole house approach to retrofitting your home to the latest standards beginning with ensuring your home is insulated to the highest standards possible.
At GRS Insulation we provide ourselves in providing a professional service. With over 80 years of combined experience our team of highly skilled staff and technical experts constantly strive to ensure that clients receive the highest possible level of service and quality workmanship.
What is the ECO4 scheme?
The Energy Company Obligation (ECO) scheme is a government scheme which takes a whole house, insulation first approach to reduce fuel poverty across England, Wales and Scotland. After insulation has been completed, any further savings that can be made by upgrading heating can also be completed through the scheme.
The scheme is funded by the largest utility companies in the UK and we work with them to provide access to this free funding, helping to reduce your fuel bills, making your home warmer and reducing condensation, damp and mould which is associated with poorly insulated and heated homes.
Not every household can apply and there are certain criteria which have to be met in order to qualify for the scheme. The ECO grants are not repayable and for most installs will cover the whole cost of the installation.
What grants are available?
Insulation grants
Loft Insulation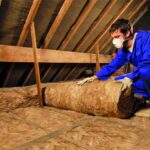 The easiest and quickest way to reduce your energy costs
Cavity Wall Insulation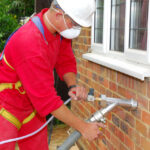 A quick and efficient way of reducing heat loss in cavity wall homes
Internal Wall Insulation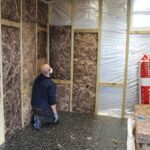 An effective way of reducing heat loss in solid wall properties
External Wall Insulation
Reduce heat loss in solid and cavity wall homes and get a modern look
Room in Roof Insulation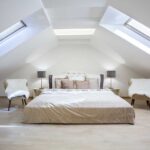 Make your room in the roof comfortable all your round and reduce energy costs
Flat Roof Insulation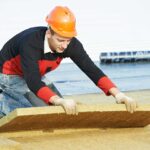 Reduce energy costs and refurbish your flat roof at the same time
Heating Grants
Back Boiler Upgrades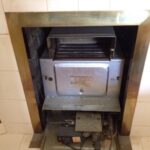 Upgrade your back boiler to an A-rated high-efficiency boiler
Gas Boiler Upgrades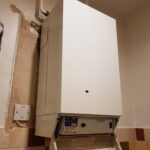 Upgrade your non-condensing boiler to an A-rated high efficiency condensing boiler
LPG Boiler Upgrades
You could upgrade your LPG boiler to an Air Source Heat Pump
Oil & Solid Fuel Boiler Replacements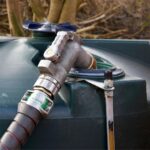 Find out how we can replace your existing oil or solid fuel boiler with a brand new air source heat pump and solar panels
First Time Central Heating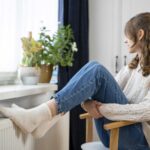 Install central heating for the first time in your home and you could reduce your bills
Solar PV and Air Source Heat Pumps
Solar PV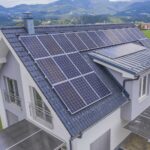 Generate free electricity and slash your energy bills with Solar PV
Air Source Heat Pumps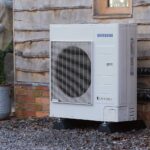 The greenest way to heat your home with zero emissions
Do I qualify for a grant?
To qualify for a free insulation, heating or solar grant, you (or your tenant if you are a landlord), must be in receipt of one of the benefits listed below:
I'm not receiving one of these benefits, can I be helped?
Up to 50% of energy efficiency measures installed in England, Wales and Scotland can be completed through the ECO4 Flex scheme and is for households whose combined gross income is below £31,000 per year or if you have certain health conditions which would make you vulnerable to the cold.
The ECO4 Flex scheme is administered by Local Authorities who are responsible for rolling it out in your area and they will verify your income or health eligibility. It is rolling out slowly and is expected to be fully live by April 2023.
We will check as part of your application if your area is now open for applications.
Applying for your grant is as easy as 1, 2, 3…
1. Apply
Complete the online application form and we will contact you to check that you qualify for free insulation, heating upgrades or solar through either the ECO4 or ECO4 Flex scheme
2. Survey
Once we have confirmed that you qualify, we will arrange for one of our Retrofit Assessors to complete a free, no obligation survey which will provide you with an idea of how much energy you can save
3. Install
We will arrange the installation of your free home upgrades by one of our fully trained and accredited installers who will remove any waste and clear away any mess caused by the installation